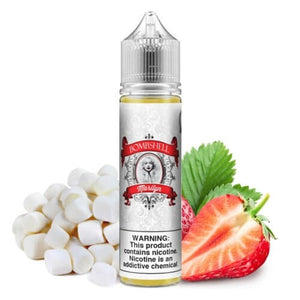 Marilyn Is Now Available

Flavor Contains: Strawberry Marshmallow Fluff

Marilyn in her day was one of the most well known actresses ever on the red carpet. Even today she is still featured in commercials and loved by millions. With this eliquid, we feel that we captivated the perfect balance of a sweet natural strawberry, mixed it with sweet marshmallow fluff to make a mouth watering vape that is so beautifully crafted, anyone that is standing around you will want a few puffs from your mod. As we vaped the days away while perfecting this juice we enjoyed long afternoons in rooms that smell of a nice creamy strawberry. If you love fruits or desserts this is definitely worth a try as this is certainly a premium grade vape for a very reasonable price. Try this ejuice that is so highly rated among reviewers and customers all over the world say that it is the best marshmallow strawberry vape liquid available on the market.