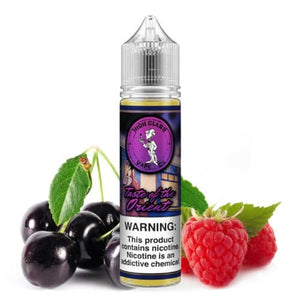 Experience the blossoming culture of the Orient with the sweetness of a creamy black cherry sorbet , raspberries and a pinch of sour
Being one of the original three flavors we created for the High Class brand we wanted to make something that was inspired by the Orient. We have spent a great deal of time travelling and nothing reminded us more than the fresh ingredients of a creamy black cherry sorbet, raspberries and sour . These flavors combined created something truly wonderful and worthy in anyone's tank. The mere smell of this will make the most curious of vapers mouth water for a taste. With each vape of this premium ejuice you will get the mixture of the cherry sorbet and a hint of sour tartness on the inhale and on the exhale the mix of flavors will fuse and round out this premium eliquid. With each bottle of Taste of the Orient you will receive our stylish and easy to drip, chubby gorilla bottle that features the best artwork and holds some seriously amazing eliquid flavors!
Get it directly from us and experience the refreshing and delightful finishes of this eliquid that will excite your taste buds, and yearn for the next taste of the next cloud.